Help us, help you #FINDYOURGEM
Can't stand that unpleasant dealer visit?
Annoyed with the excessively ambitious car salesman?
Have no time? Cat is hungry? Late to yoga?

It's okay, we really have heard it all, which is why we created the GEM concept with YOU in mind.
Think of us as your personal butler. We won't do your laundry, but will initiate
hard-bargaining tactics with our dealers and find that perfect deal tailored to your EXACT needs.
It's really that simple, tell us what you want, what your willing to spend, and viola, we give you a multitude of options.
Since we deal in bulk, we bring the savings straight to you. Our dealers pay us with unlimited beer and Vegas trips.
Therefore, we charge you NO EXTRA FEES.
You choose, you agree, we deliver your car, you sign. You win. They win. We win, sometimes.
GEM's Specials
All deals are subject to availability, client credit status, and weather conditions.
Prices are subject to change without notice.

Hear what our clients say about us.
Our Testimonials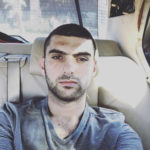 Albert M.
Encino, CA
I was referred to GEM by a coworker and it was the best car leasing experience I've had by far. After spending month's car shopping, I was on the market for a very specific price range that I thought was impossible for the BMW I wanted. I proceeded to contact GEM, feeling a bit skeptical at first, they eased the entire process for me and assured me they would make my dream car a reality. The level of professionalism was outstanding, and you can tell they are passionate about providing amazing customer satisfaction. They got to work quickly in searching for my dream car and worked closely with a network of contacts to get me the best pricing on various makes and models to provide me with, even more options than I ever knew. read more.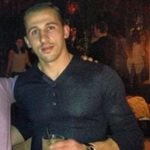 Maximus M.
Burbank, CA - 2019 Audi Q7
Tony has the best deals, don't waste your time bye"shopping around" with other brokers. He will give you the best prices and best experience, car shopping had never been easier or fun. He doesn't just match your deals with other people, he beats them beyond belief.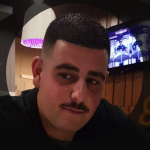 Peter A.
Van Nuys, CA - 2019 BMW 740i XDRIVE
Don't waste your time looking elsewhere. The team here at GEM Motors go above and beyond the call of customer service. They made sure to make me feel like the most important person in the room. That goes a long way, they are timely, well mannered, and have a sense of urgency. The great thing is, I never have to worry about a car again. Thanks! You guys are a Gem.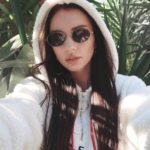 Ava A.
Reseda, CA - 2019 S Class Mercedes-Benz
It's such an annoying and difficult process yet exciting all at the same time when you're trying to lease/buy any car. Especially for me, I have absolutely no knowledge about a car's worth. I learned so much in just one consultation with these guys! I've been wanting to lease a new car but I was so fed up with the dealership employees and long waits for an appointment. I randomly stopped by after work and boy I was surprised. Very professional too which I appreciated. I went back with my husband so we can finalize our decision and we couldn't be happier. Their service, their knowledge, their professionalism exceeded our expectations! This place really is a GEM. Thank you for my new Benz!